What are Varicose Veins and how can they be treated?
Posted by KELSEA FRANZKE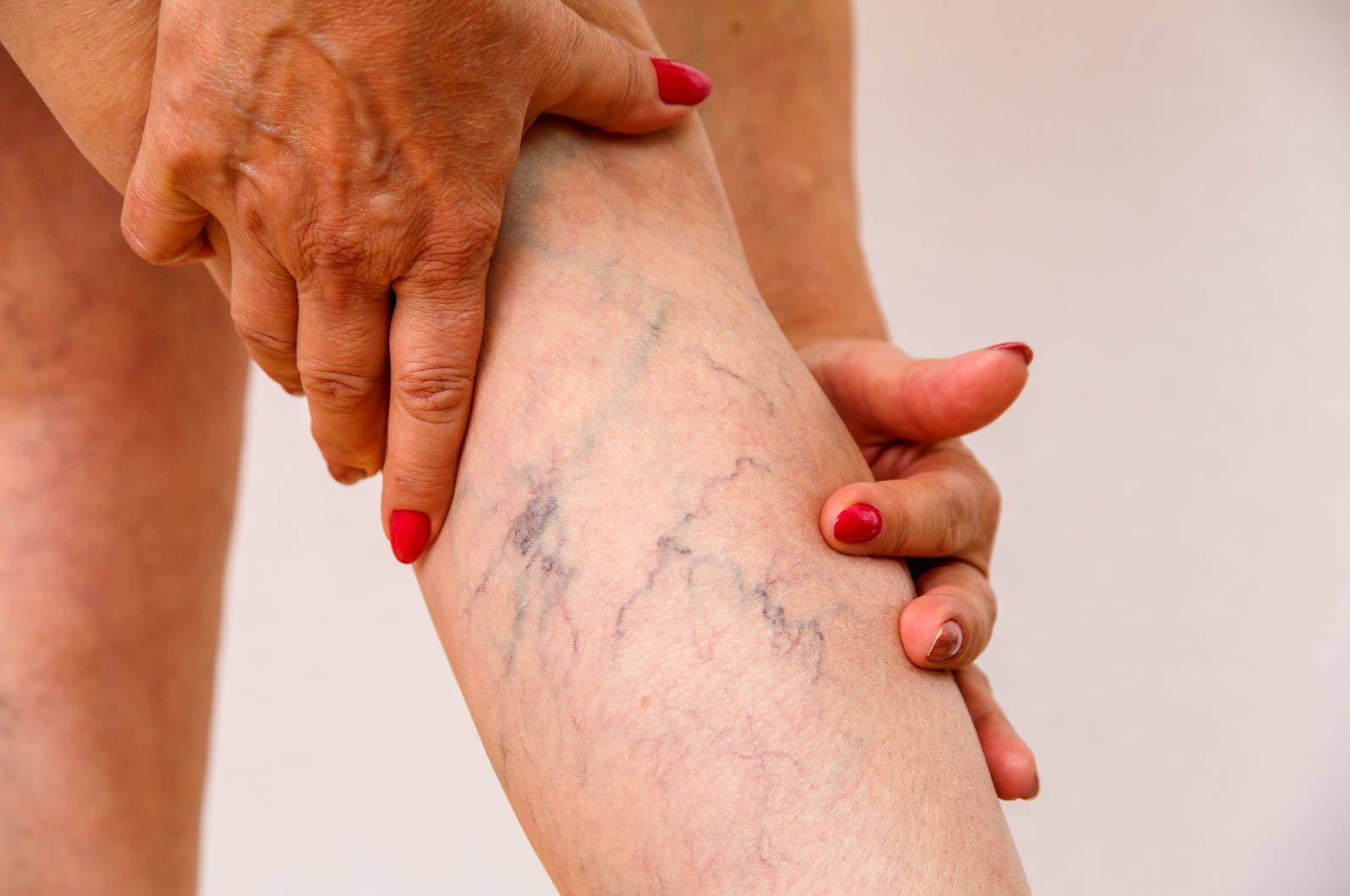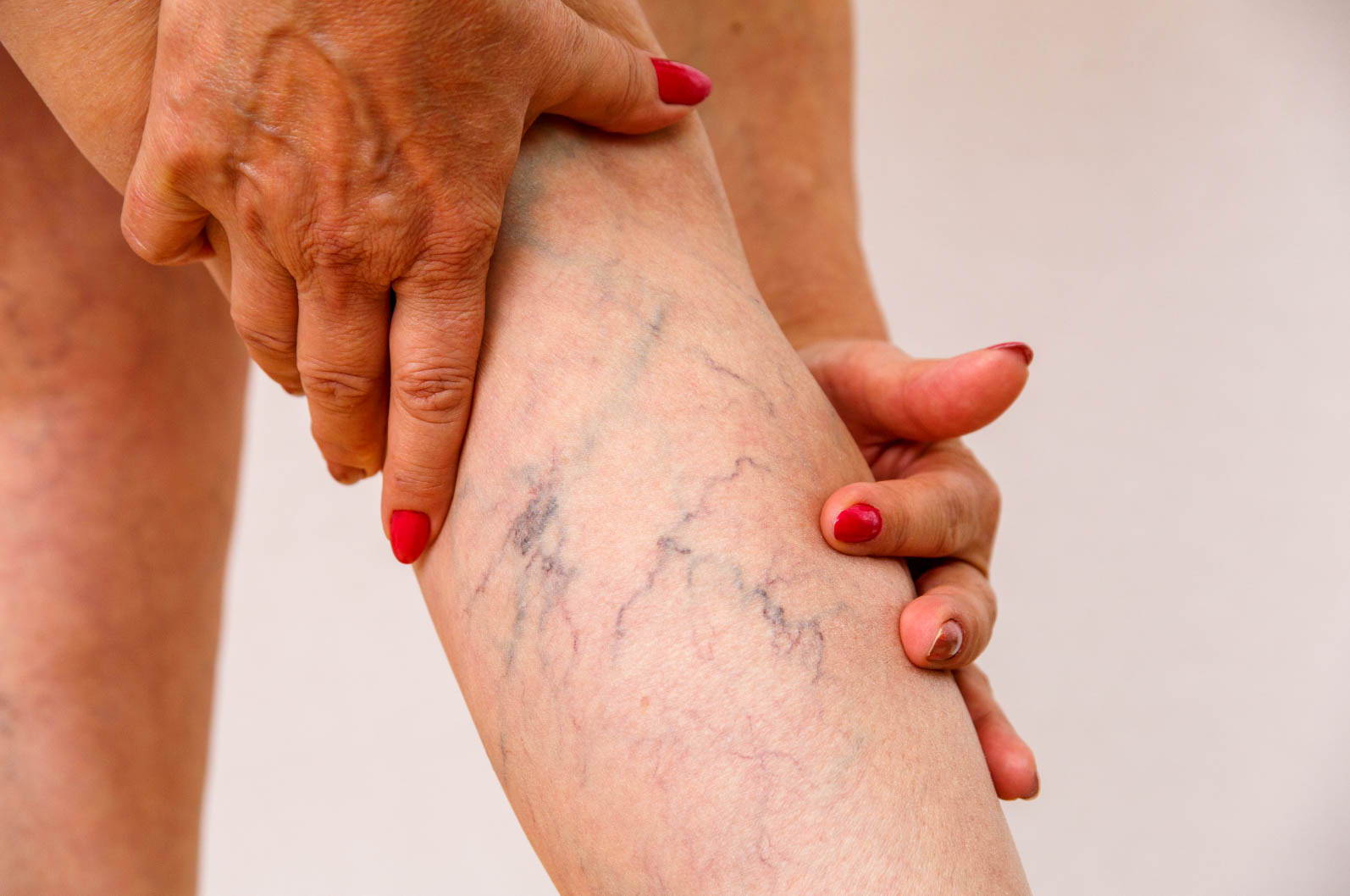 Varicose Veins are an extremely common condition caused by damaged or weakened vein walls and valves. The superficial veins under the skin can become enlarged or twisted due to the weakened vein walls and valves, resulting in veins that are dark purple or blue in colour. They often appear bulging and twisted, and appear most often in the legs.

Within veins there are one-way valves that open and close to keep blood flowing toward the heart. When these valves or vein walls are damaged, it can cause blood to pool and potentially flow backward. This is known as reflux. When this occurs, veins can grow larger and become distorted, resulting in Varicose Veins.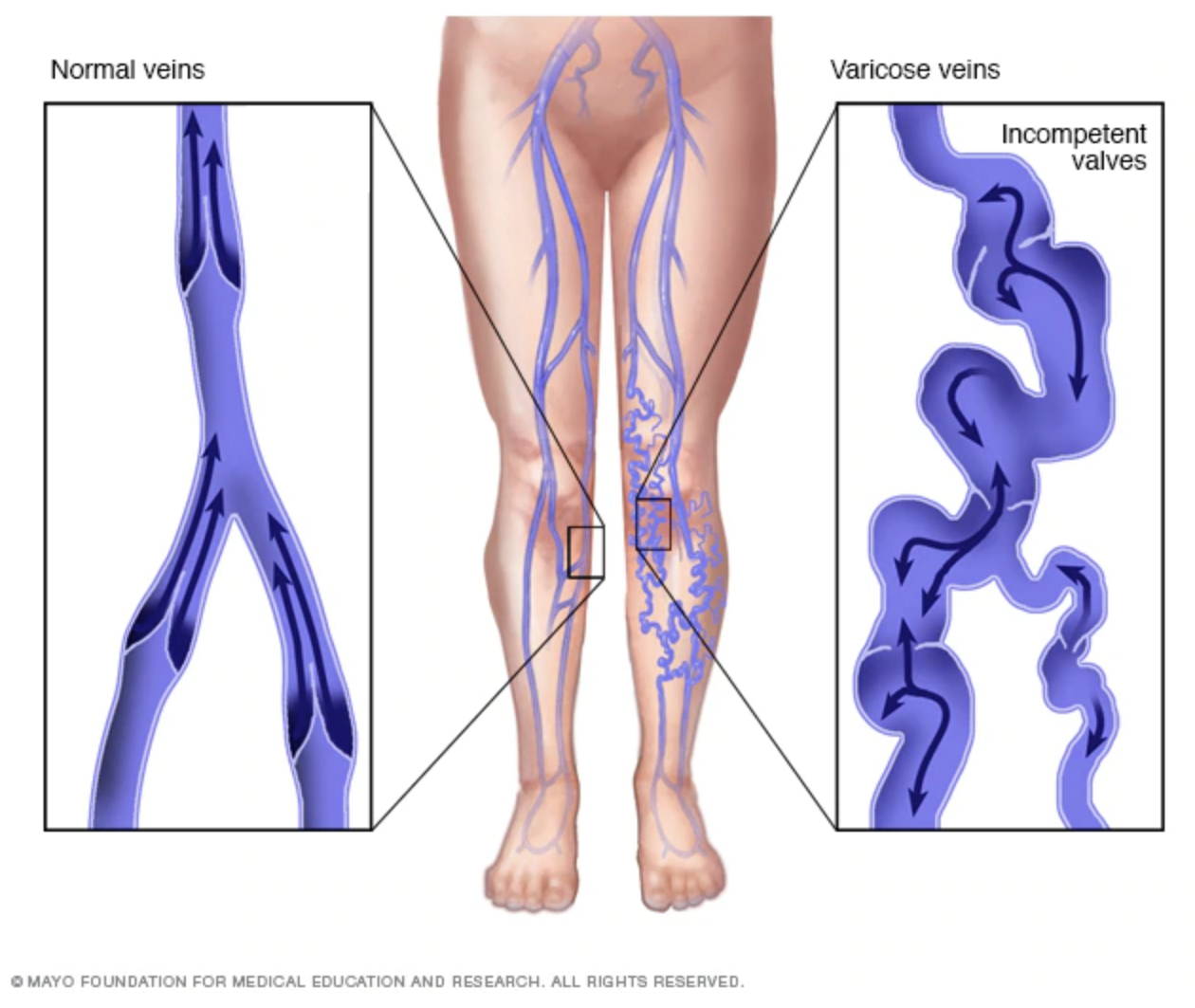 ARE VARICOSE VEINS THE SAME AS SPIDER VEINS?
Spider Veins are similar to Varicose Veins in that they are close to the skin's surface, but the main difference is that Spider Veins are smaller. Spider Veins are often red or blue in colour and appear in a spider's web pattern. They occur most often in the legs, but can also be found on the face.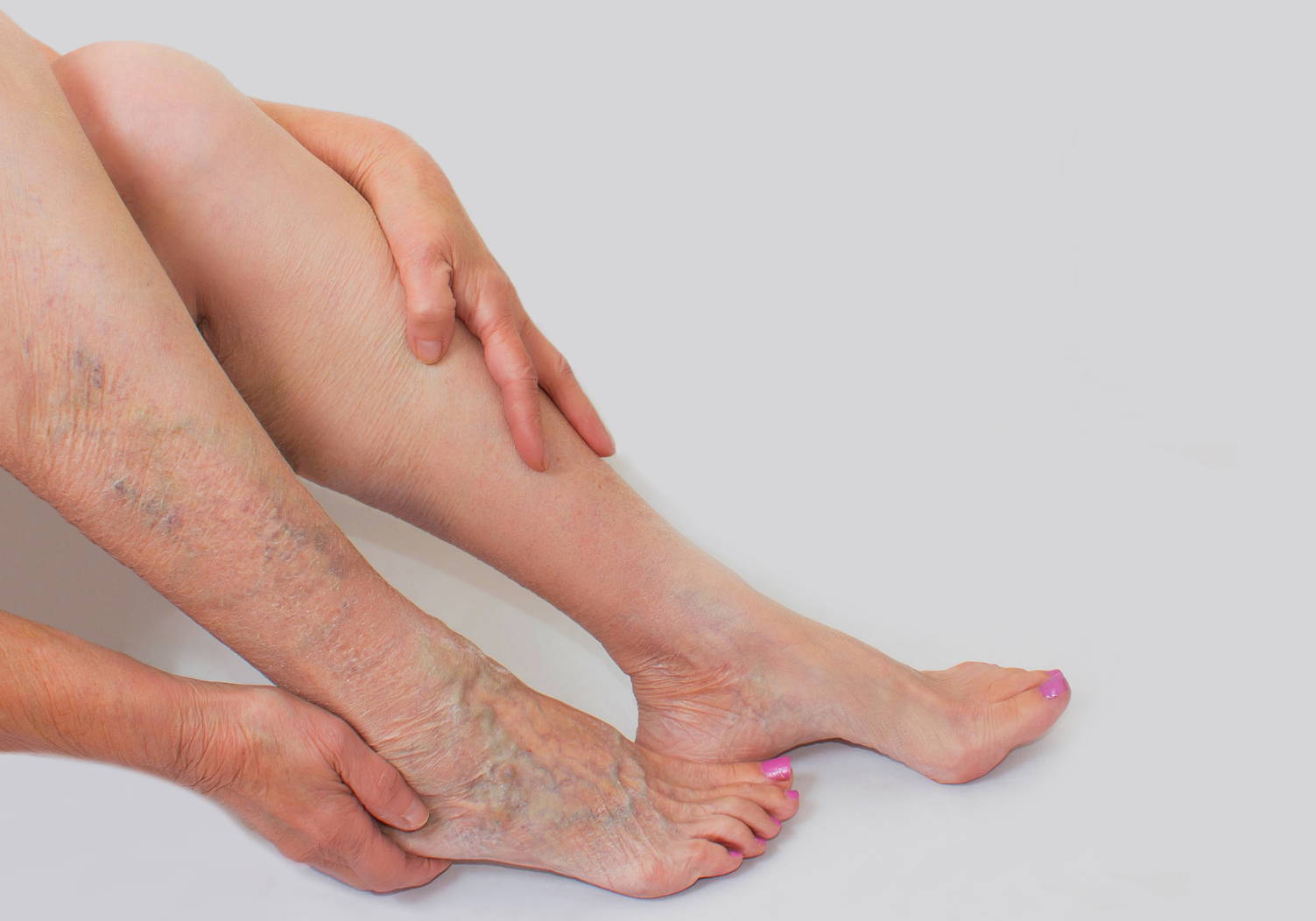 WHO IS AT RISK OF DEVELOPING VARICOSE VEINS?
Almost anyone can get Varicose Veins, but some people are at an increased risk. If you are older, stand or sit for long periods of time, or have a family history of Varicose Veins or deep vein thrombosis, you may be more likely to develop Varicose Veins. 
Varicose Veins also often appear when pregnant, and many often seek out how to treat Varicose Veins during pregnancy. Generally, they will improve without invasive medical treatment within 3 to 12 months postpartum. For non-invasive treatment, try Dr. Segal's Pregnancy Collection Compression Socks to help alleviate common symptoms such as Varicose Veins, swollen feet and ankles, or tired and achy legs.
For many, Varicose Veins are painless. However, for others, Varicose Veins can cause discomfort or aching pain.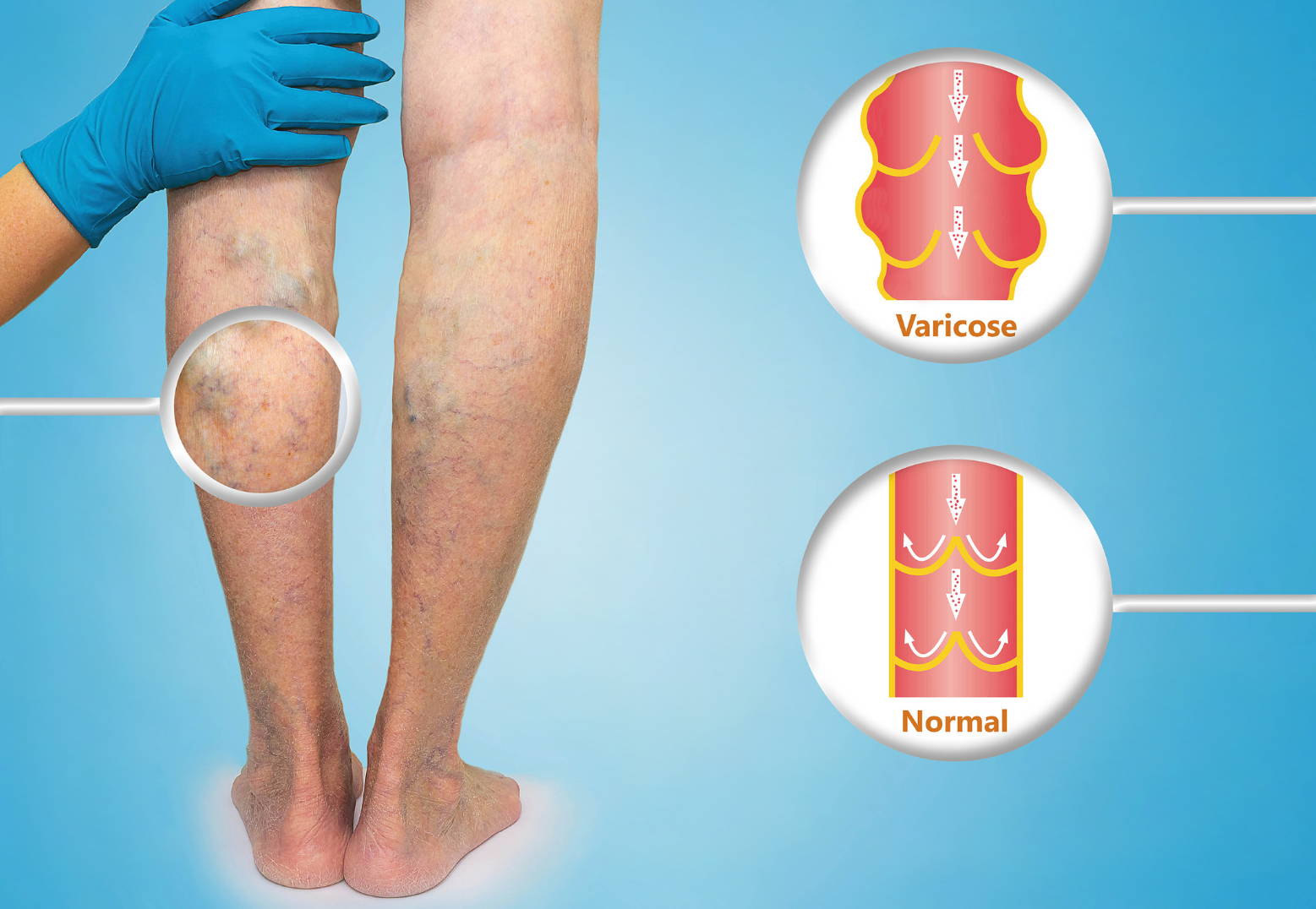 SYMPTOMS OF VARICOSE VEINS
For those who do not experience pain, some physical signs you may have varicose veins include:
1) Large veins that are dark blue or purple in colour
2) Large veins that appear twisted and bulging
If painful symptoms occur, they may include:
1) Skin discoloration around a Varicose Vein

2) An achy, heavy feeling in your legs
3) Heightened pain after sitting or standing for long periods of time
4) Burning, muscle cramping, throbbing and swelling in your lower legs
5) Itchiness around one or more Varicose Veins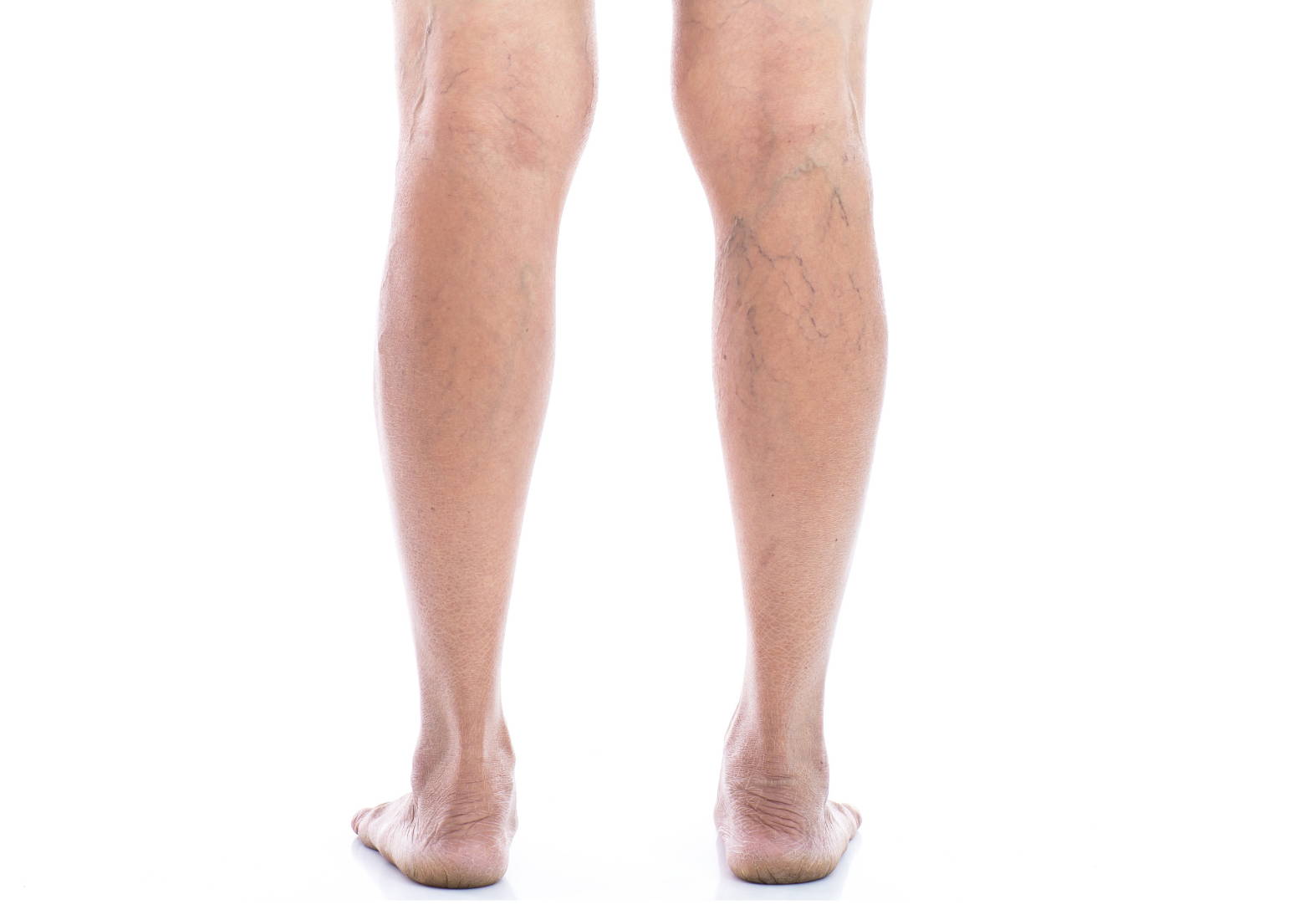 HOW TO TREAT VARICOSE VEINS
Fortunately, there are many non-invasive lifestyle Varicose Vein treatments. These include:
Wearing compression socks daily can help prevent and relieve Varicose Veins by increasing circulation in the lower legs. Compression therapy works to push the blood from the surface veins into the deep veins and back to the heart. 
This reduces the pressure in the vein which decreases swelling in the feet, ankles and legs, and provides relief from pain and achiness in the lower legs. Dr. Segal's provides both mild and moderate compression socks that are excellent for treating symptoms of Varicose Veins and other vein diseases.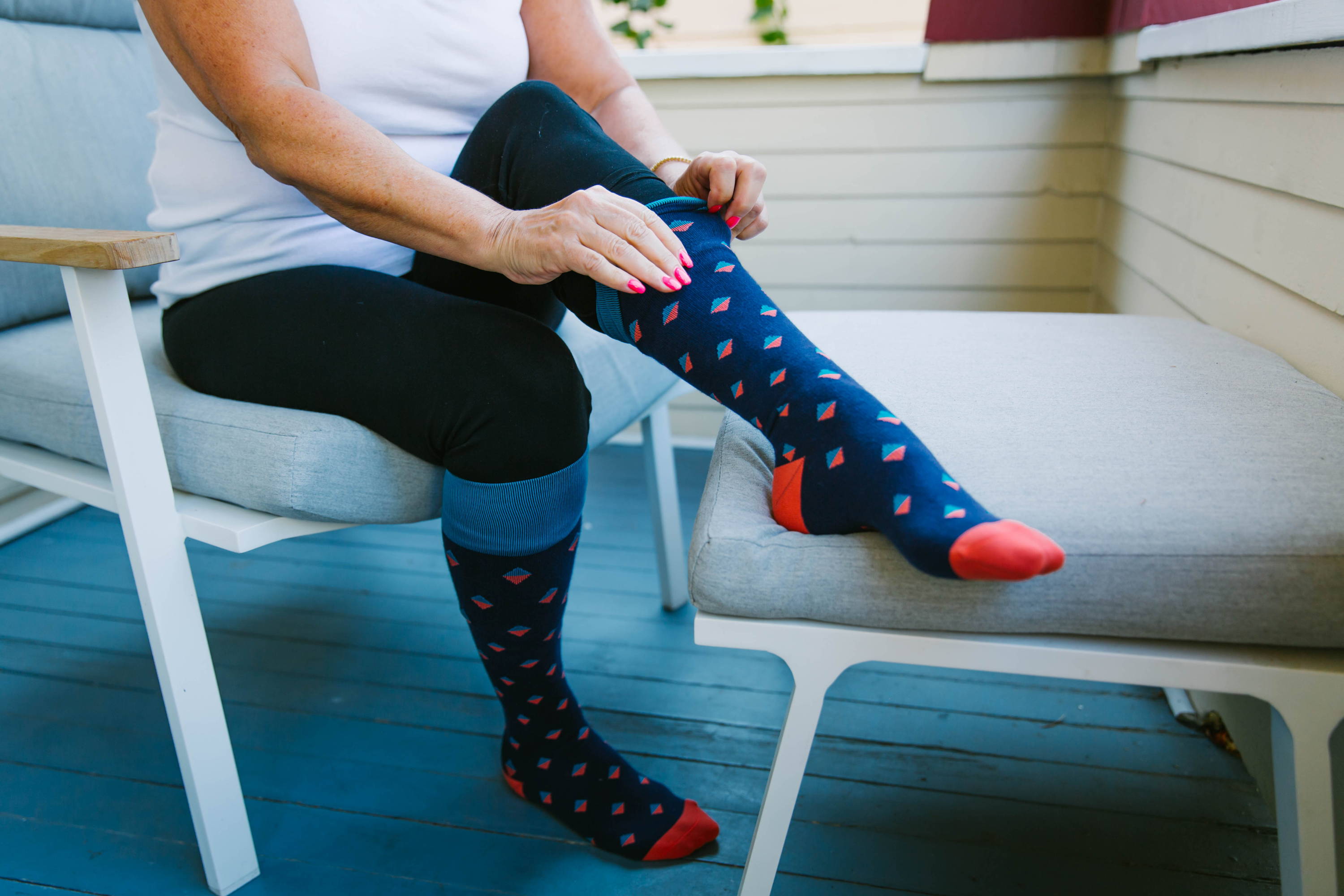 Getting regular exercise assists with blood circulation and helps prevent the pooling of blood in the legs and feet. If you sit or stand for long periods of time, try walking around for a few minutes every hour. 
Not only will this stretch your legs and make you feel more comfortable, but it will also get the blood pumping in your legs again and will increase blood circulation.
Compression Socks have many benefits for athletes. Learn more about the benefits of Compression Socks for athletes here.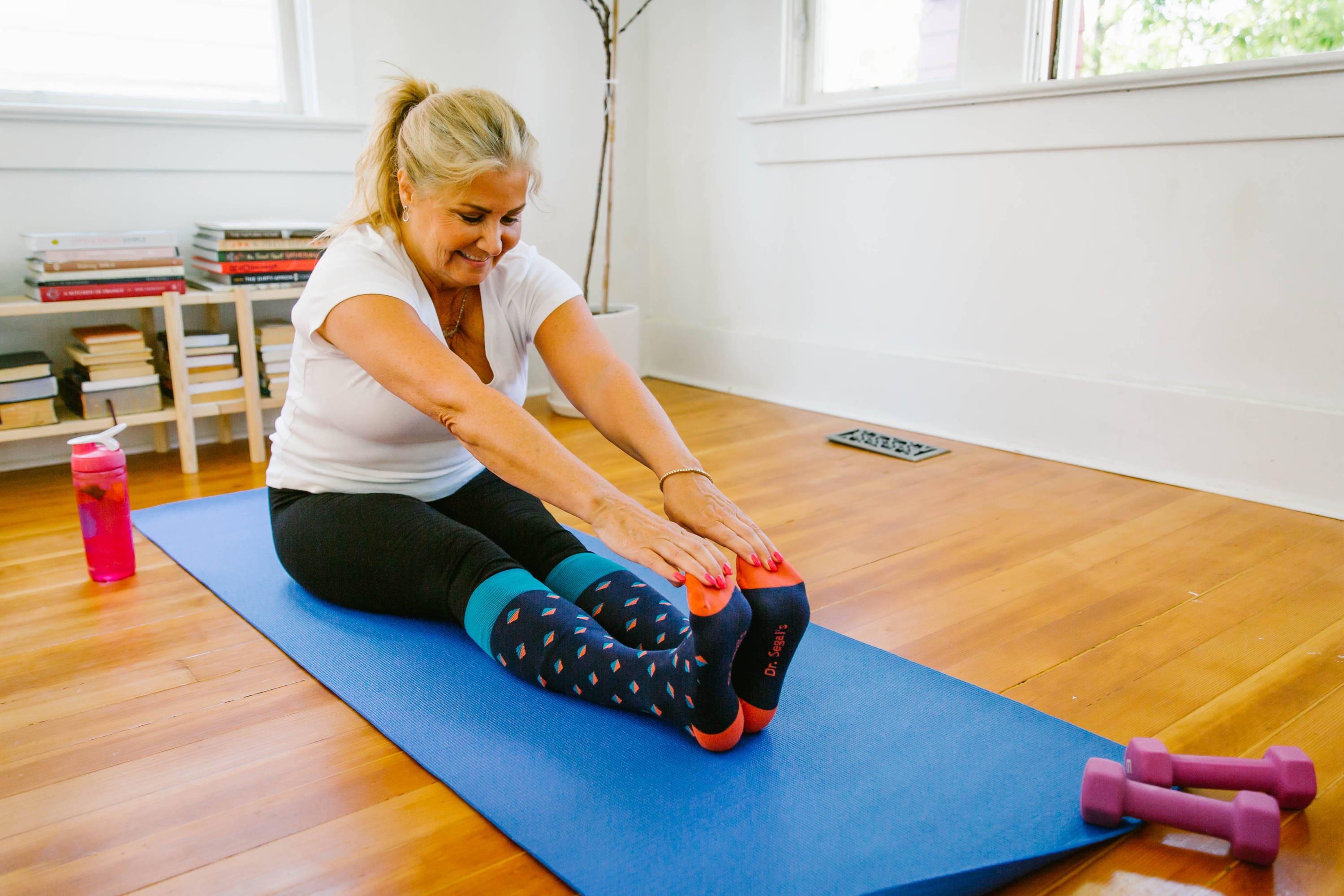 Elevating your legs and feet can provide temporary symptom relief by encouraging the blood to flow back towards your heart instead of pooling in the lower legs and feet. 
Try lying down and propping a pillow under your legs and feet, or lying on the ground with your feet up on the wall. In addition to helping provide Varicose Vein symptom relief, this position can be very relaxing and may have various other health benefits.