Compression Socks for Nurses: Helping you stay comfortable for longer
Posted by KELSEA FRANZKE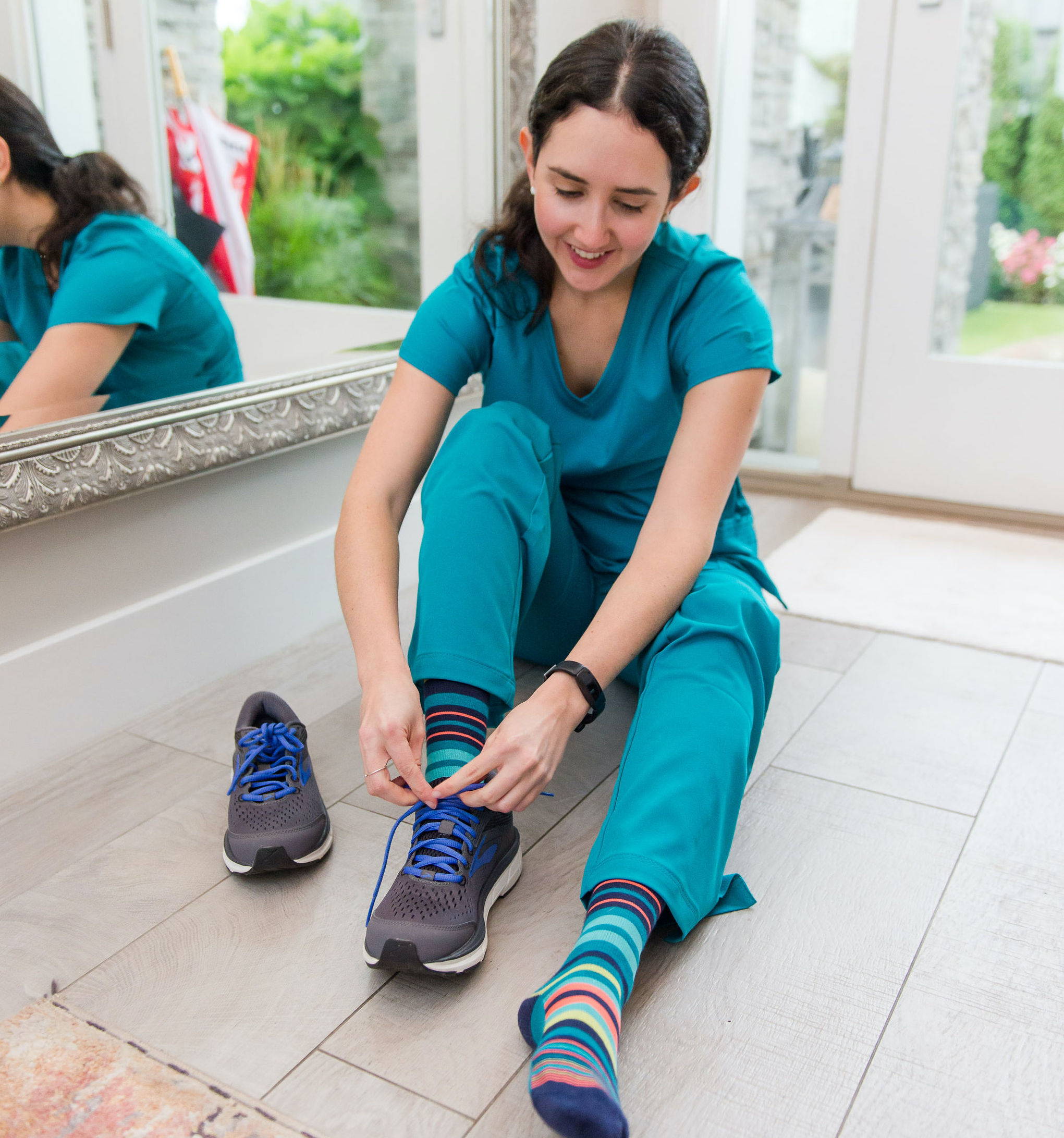 If you're a Nurse or Nursing Student, you know how it feels to spend 12+ hours on your feet, day after day. While you're busy healing people and saving lives, the last thing you should be worrying about is discomfort in your feet. Fortunately, wearing compression socks can keep you feeling comfortable all day long!
THE SCIENCE BEHIND COMPRESSION SOCKS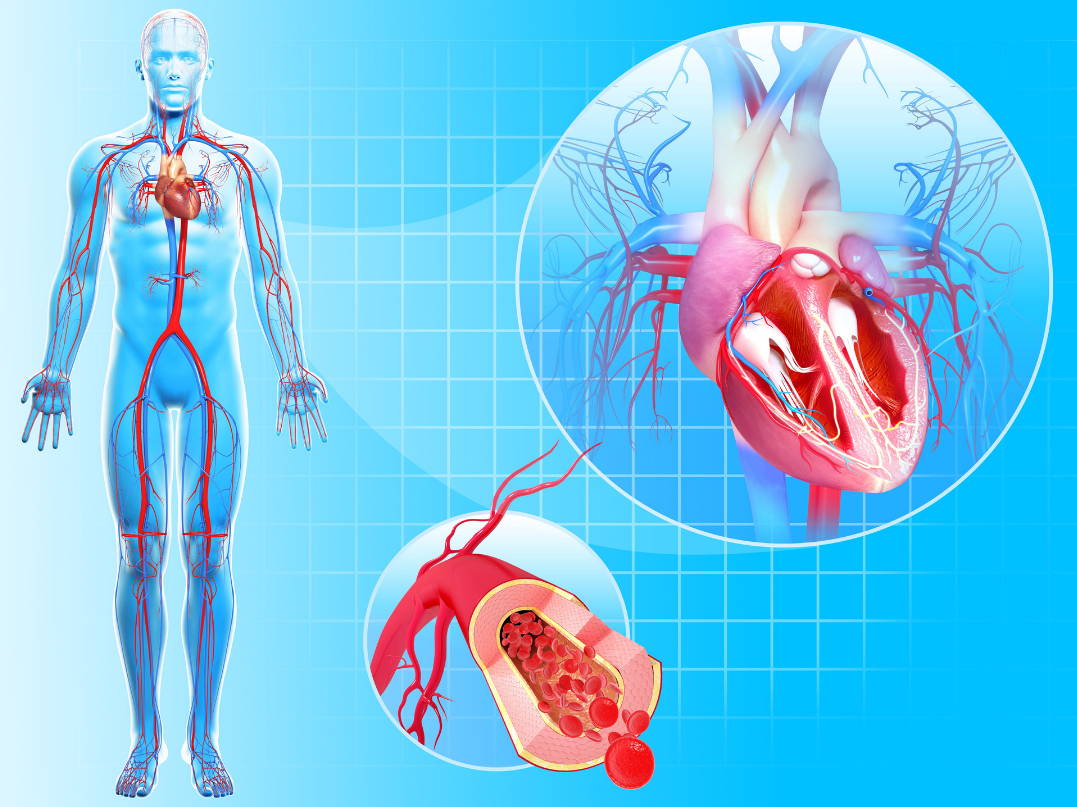 Knowing the science behind compression therapy is the first step to understanding the benefits of compression socks. Dr. Segal's was created by a Surgeon in 2012 so we know how important it is for nurses and other medical professionals to make informed decisions when it comes to the health of their patients, as well as their own health. 
Compression socks for women and compression socks for men work to stimulate circulation in your legs and feet by helping push fluids and blood out of your legs and back up to the heart. They create a gradient of pressure by having a snug fit around the ankle, with the tightness gradually reducing towards the top of the sock which lands just below the knee. This pressure gradient helps prevent fluid and blood from pooling in the legs and feet which creates better venous pressure and combats swelling and fatigue after a long day of work and activity.
Dr. Segal's sock technology incorporates special design and technological features to ensure that the compression socks provide you with the ultimate support, comfort and performance.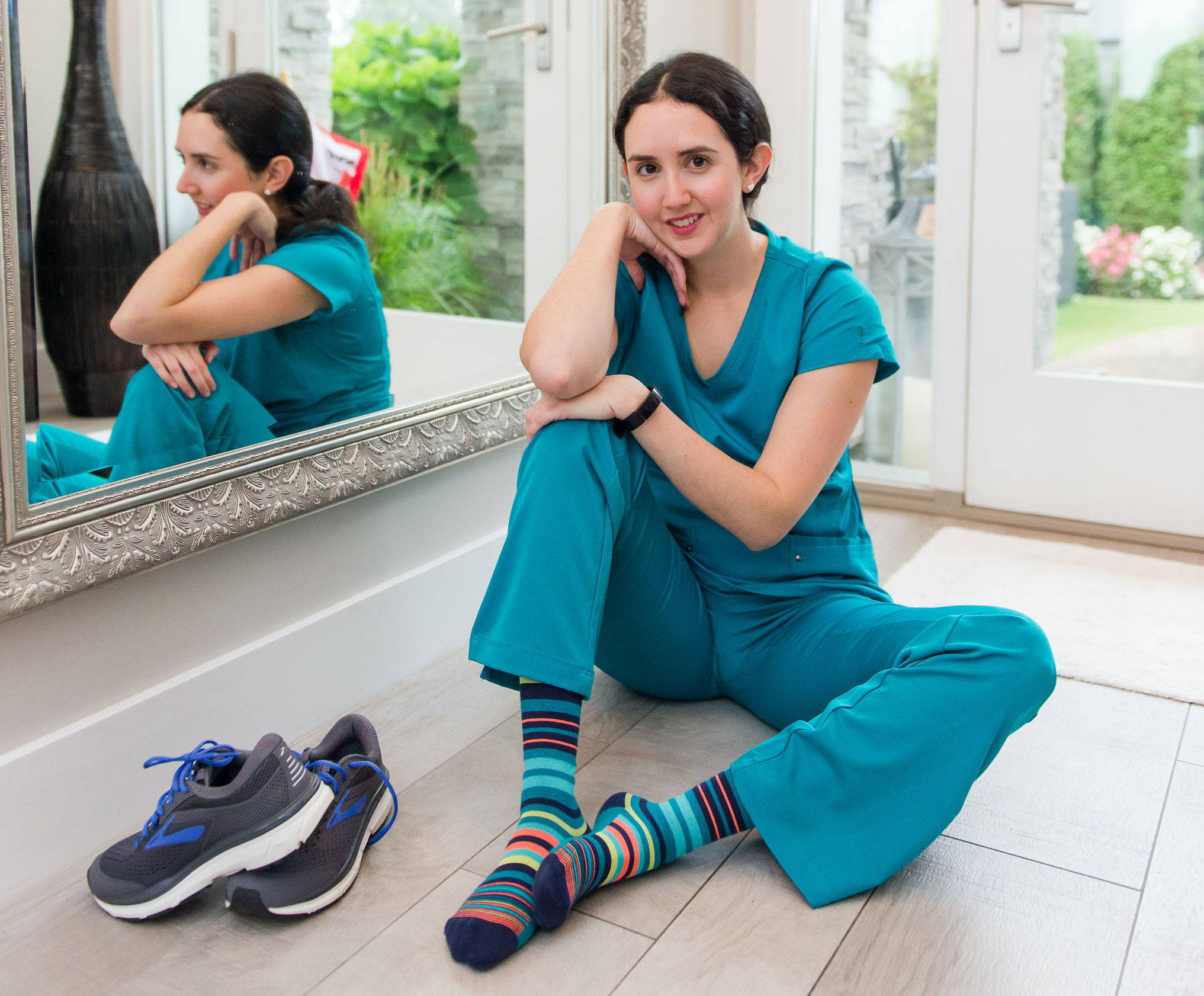 1. COMPRESSION SOCKS REDUCE SWELLING
The best compression socks help alleviate the achiness and swelling that results from running around all day. This swelling, known as Edema, can be extremely uncomfortable. Dr. Segal's compression socks increase the circulation in your legs which reduces swelling, relieves the pressure off your feet and makes you feel more comfortable overall.
2. COMPRESSION SOCKS FIGHT MUSCLE FATIGUE
Not only do compression socks provide support for your feet, ankles and calves, but the graduated pressure helps improve circulation in your muscles. This allows for faster recovery and reduced muscle fatigue. For nurses who are on their feet all day, the feeling of sore muscles in your legs that starts about halfway through a shift is all too familiar. By wearing compression socks the lactic acid in your calf muscles is flushed out which supports a decrease in muscle soreness and increased comfort during those long shifts!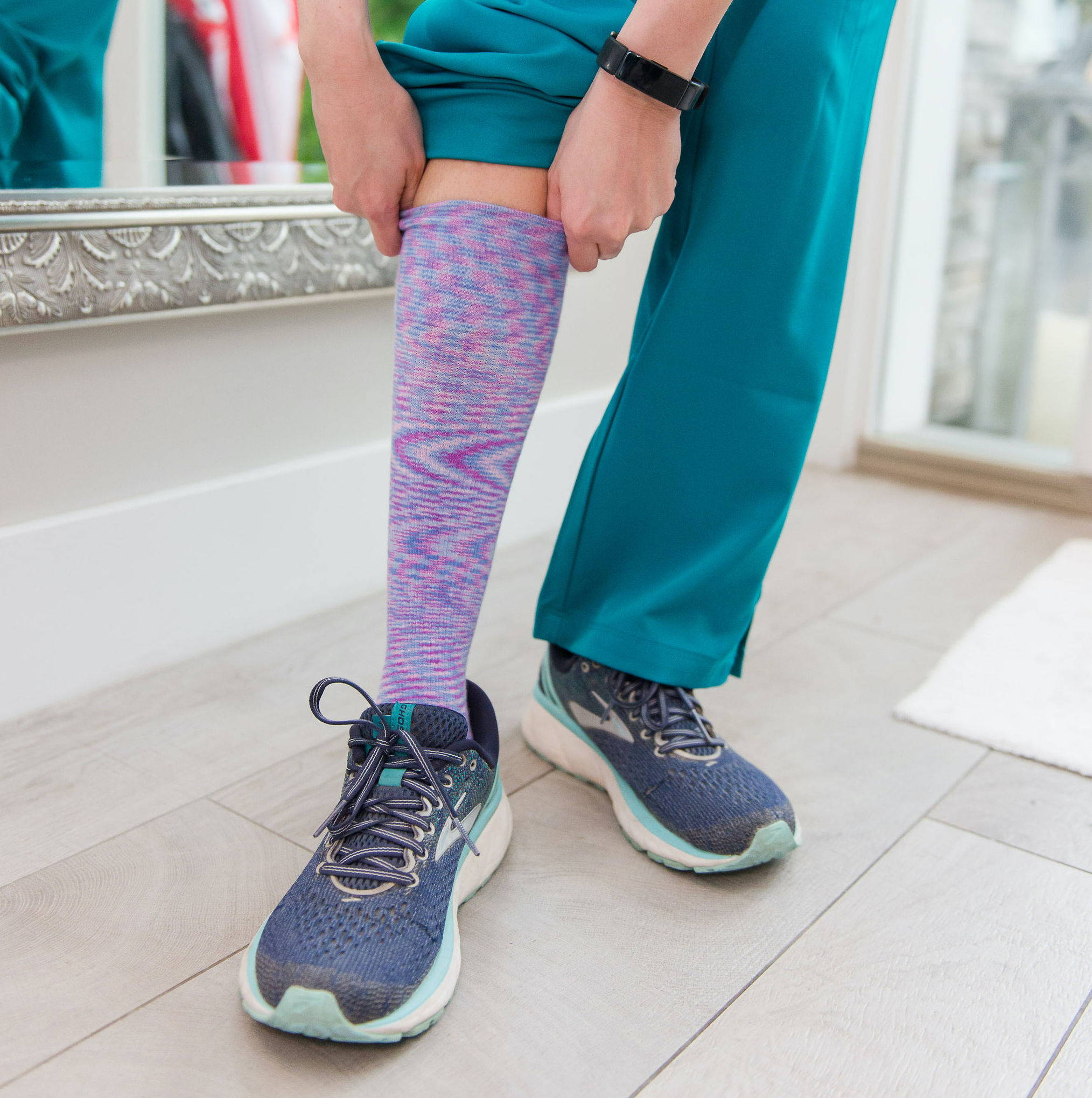 3. COMPRESSION SOCKS INCREASE ENERGY LEVELS IN YOUR LEGS
After being on your feet for hours, your legs and feet often start to feel sluggish and heavy. Typically the muscles in your legs assist with circulation and pumping blood back to your heart, but when you're on your feet for hours on end this circulation assist isn't always effective. Unfortunately, this leads to fluid and blood pooling in your legs and feet, resulting in the feeling of heaviness in your lower limbs.
Compression socks work to stimulate circulation in your legs and feet by pushing fluids and blood out of your legs and back up to your heart. The pressure gradient in compression socks helps prevent fatigue and heaviness after a long day of work, putting the pep back in your step!
4. COMPRESSION SOCKS ADD A POP OF COLOR TO YOUR DAY