How to Style Compression Socks This Summer
Posted by ELENA MELENDEZ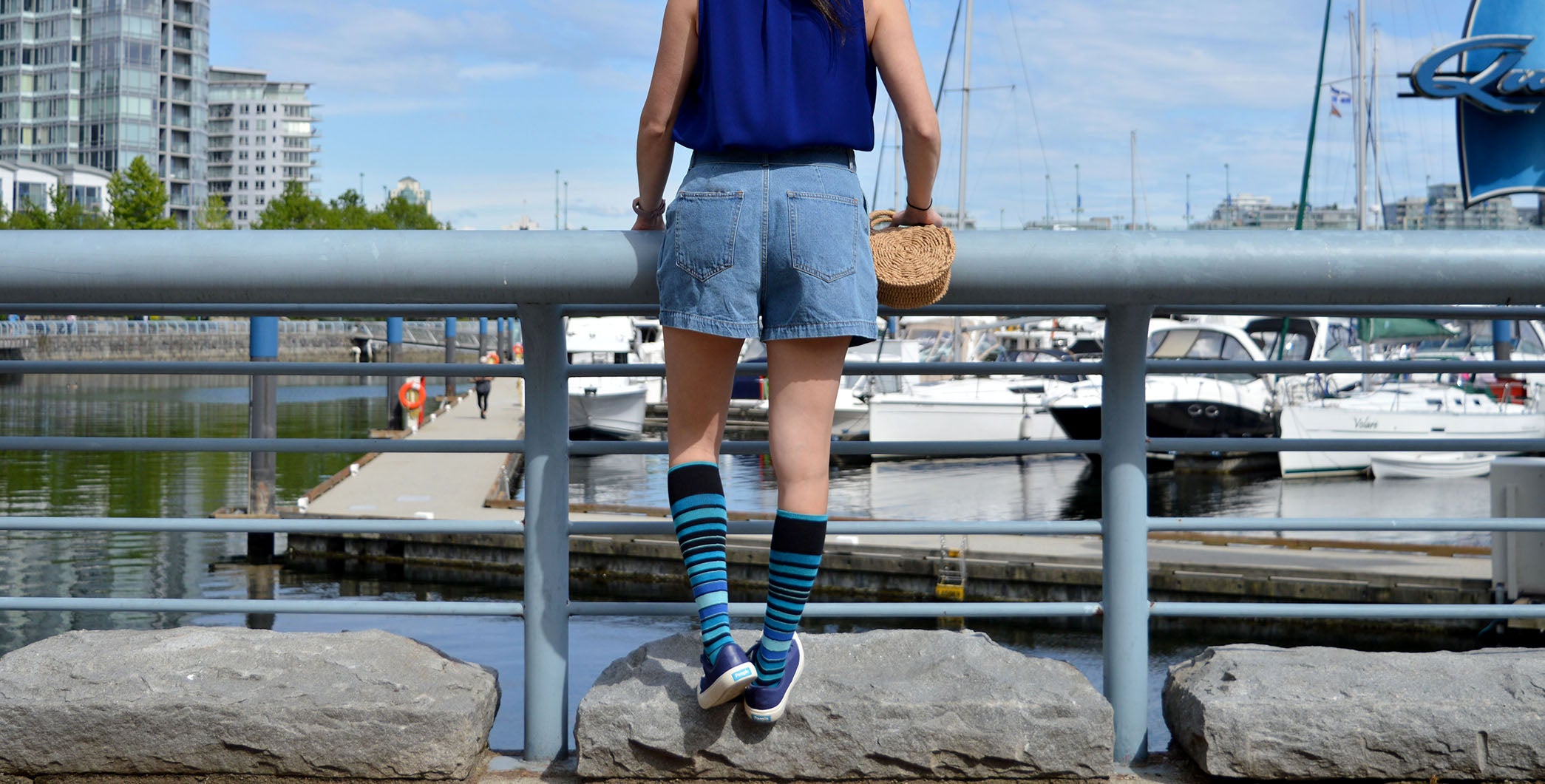 As temperatures rise in the summer, it might be tempting to put your compression socks away until colder weather returns. But for those that wear compression socks regularly for health reasons, comfort, or per physician's orders, taking a break from compression therapy could have negative consequences for your leg and vein health - especially in the summer! 
Why Wear Compression Socks in the Summer?
With summer heat, your vein and leg swelling problems can potentially worsen. When your body gets hot, veins expand as a natural cooling remedy allowing more blood to flow to the surface of the skin. As veins expand, overheated body has trouble bringing all the blood from the extremities back to the heart. As a result, fluid can pool in the lower legs and feet causing water retention and swelling. With compression socks, circulation and blood flow is improved as pressure helps to pump back blood to the heart, effectively reducing and preventing swelling and associated leg discomfort.
Dr. Segal's Summer Style Guide
Our cotton Energy Socks are naturally breathable and provide all-day climate and moisture protection so you can beat the summer swell in style. Take a look at our Summer Guide below for some outfit ideas so you can continue to look good while promoting vein and leg health. 
Perfect for the summer and easy to style, a dress is a great option to pair with both striped and solid compression socks. For this photo shoot, we used our Teal and Black Stripes Compression Socks and went with simple dresses with one color as it complements any sock style and occasion.
Here we paired our Pink as well as our Purple Stripe Compression Socks with a cute embroidered jean skirt. You can combine with any colored shirt to best compliment your socks and rest of your outfit. 
Jean shorts are a summer staple - versatile, comfortable, and perfect for a casual look! We styled our Striped Blue and Multi Stripe Compression Socks with shorts and a white tank top. Can't ever go wrong with that combo!
Let us know how you like to style your compression socks this summer in the comments below. We would love to see your outfits as well. You can tag us on Instagram or Facebook for a chance to be featured on our page.