Spring Outfit Idea: Not-So-Boring Beige
Posted by ERIKA BANDEJAS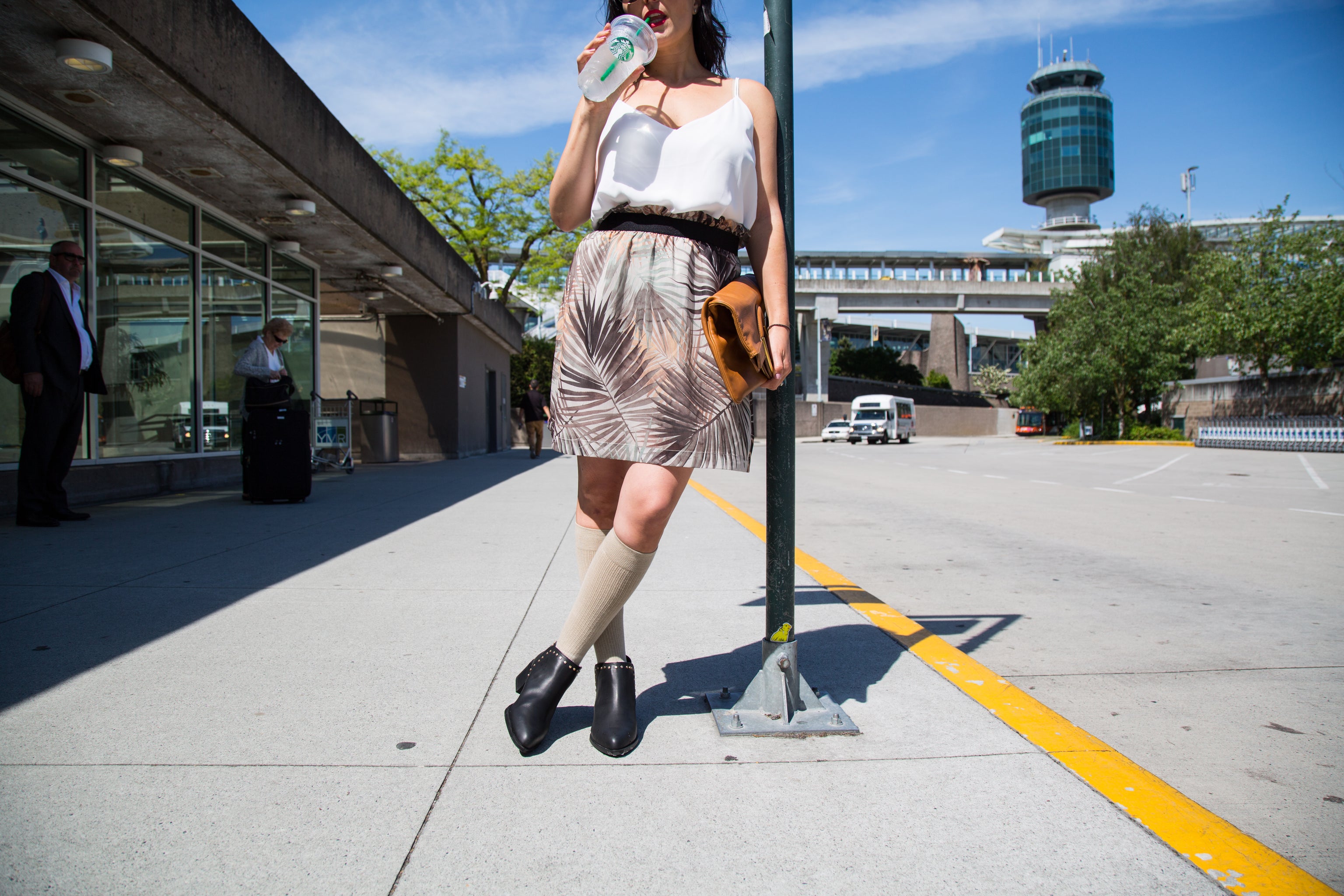 Lets face it, beige has a reputation for being boring. In fact, before Dr. Segal's, the only compression socks you could find were ones that look like it could be one of your grandma's disposable stockings. Although most of our socks are colorful, stylish, and fun, we also want to show some love to our neutrals, especially the beige.
When it comes to beige, texture will keep things interesting. You can see on the picture up above, the color scheme of the outfit is as neutral as they come: the different shades of brown, crisp white, and some orange hue from the skirt. But the textures on our beige socks help make the outfit feel dynamic rather than flat.
Beige can be the focus of your outfit if paired with an even lighter piece or it can serve as the backdrop for more exciting pieces. The beauty with beige, aside from its versatility, is that it is timeless.