How To Relieve Foot Pain From Standing All Day
Posted by SIMON LIM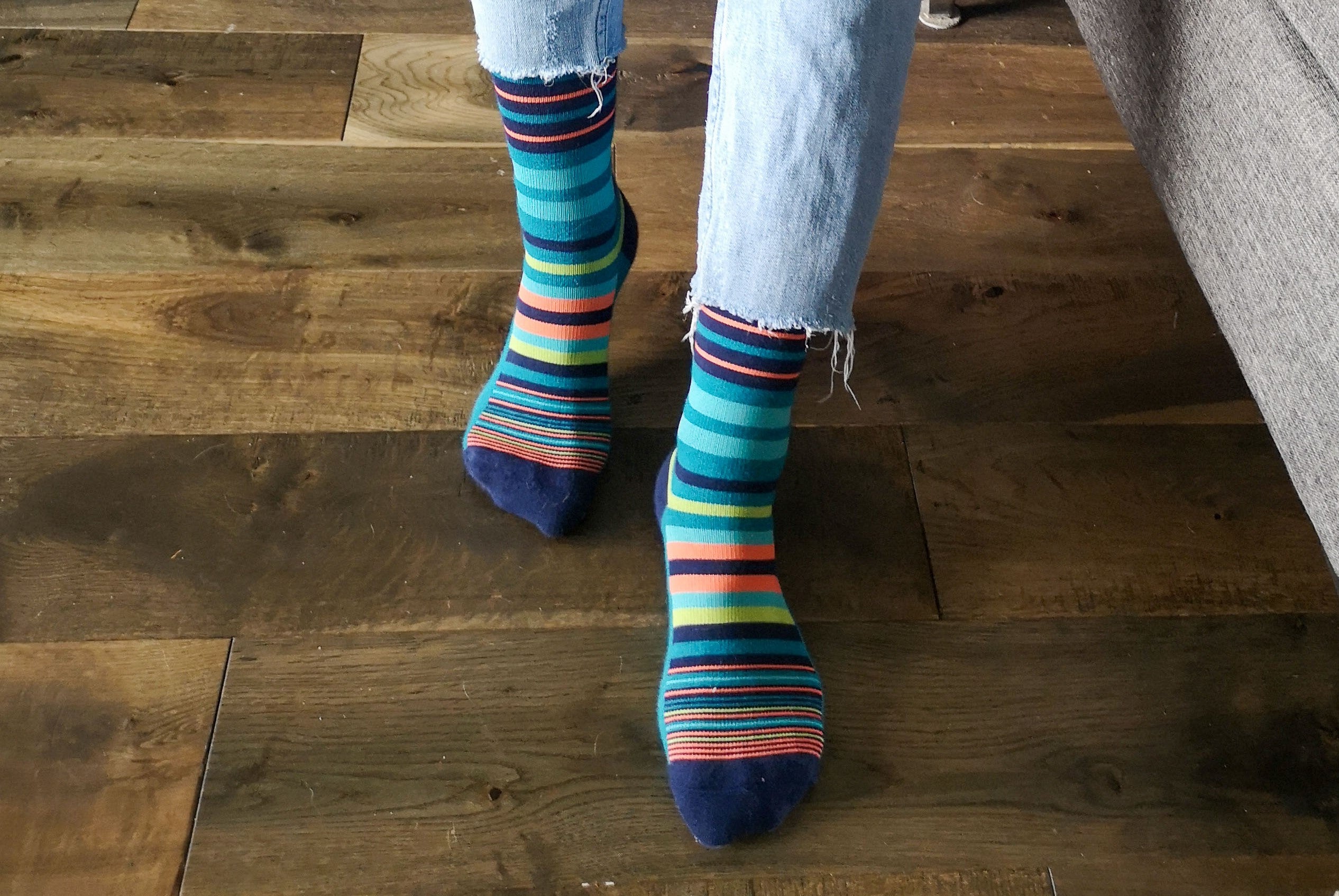 Do you work a job where you are on your feet all day? If so, you know the pain that can come with it. Standing all day can cause foot pain, heel pain, and even back pain.
This blog post will discuss how to relieve foot pain from standing all day. Follow these tips, and you can stand all day comfortably long!
What's Up With Foot Pain?
Painful feet due to standing all day may cause swelling, tiredness, and even pain. So why does this happen? For one, gravity pulls blood away from your feet and towards your legs. This can cause blood pooling in your feet, leading to swelling.
Additionally, standing all day can also cause you to develop calluses on your feet. These are areas of thickened skin that can be quite painful. Finally, standing all day can also lead to fatigue, making any existing foot pain worse.
How To Relieve Foot Pain from Standing All Day
Let's look at some tips that can help relieve foot pain.
Take breaks often
One of the best ways to relieve foot pain is to take frequent breaks. If you can, sit down for a few minutes every hour. This will help reduce the amount of stress on your feet.
Stretch your feet
Stretching your feet can also help relieve pain. Try doing some simple toe stretches or calf stretches throughout the day.
Wear comfortable shoes
Wearing comfortable, supportive shoes is crucial for preventing foot pain. If you're unsure what type of shoe to buy, consult a podiatrist or shoe store expert.
Elevate your feet 
Try to elevate your feet as much as possible at home. This will help reduce swelling and pain in the feet.
Ice your feet
If you're experiencing foot pain, try icing your feet for 20 minutes at a time. This can help reduce inflammation and pain.
Wear compression socks
Compression socks can also help reduce foot pain. They work by providing support and compression to the feet and ankles.

These are just a few ways to relieve foot pain from standing all day. Try incorporating some of these tips into your daily routine, and you will make a difference!
Takeaways
If you're suffering from foot pain from standing all day, know that you're not alone. Many experience this type of pain daily. Luckily, there are several things you can do to relieve this pain. Follow these simple tips about how to relieve foot pain from standing all day as discussed in this blog post, and we believe you'll feel better soon!
For easy and effective foot pain relief, look no further than Dr. Segal's compression socks. Dr Segal's compression socks are specifically designed to provide relief from foot pain, and they come in a variety of styles to suit your needs.